New Deal/WPA Art in Alamogordo, New Mexico
---
These murals were funded by the Section of Fine Arts under the Treasury Department and not the WPA.
Alamogordo, NM Federal Building
"Sun and Rain" - fresco
Peter Hurd (1940)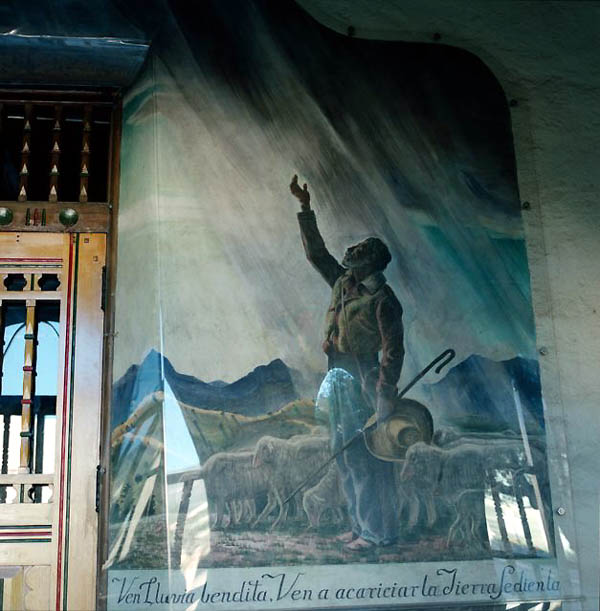 The building is now the Lincoln National Forest Supervisor's Office.
Images courtesy of the USPS
Photographs taken by Kiernan Holliday
Reference Source:
Democratic Vistas: Post Offices and Public Art in the New Deal
by Marlene Park & Gerald E. Markowitz
Thanks to Kiernan Holliday who contributed the photographs and information!
---
Home
New Mexico
E-mail Nancy

© 2006 Nancy Lorance
All Rights Reserved.