New Deal/WPA Art in Albemarle, North Carolina
---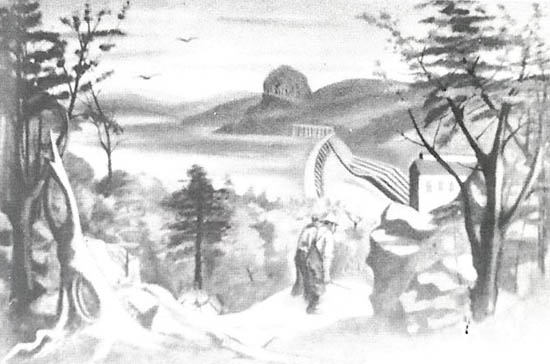 Albemarle, NC Post Office
"View Near Albemarle" - mural
by Louis Ribak (1939)
The Albemarle mural was destroyed when it was removed from
the wall around 1967 after the Postal service moved out of the building.
This photograph is copyrighted by
Albemarle High School's 50th reunion class.
Image courtesy of the USPS
Thanks to Jimmy Emerson who contributed the photograph.
Check out the Post Mark Collectors Club (PMCC) Photo page at: http://www.postmarks.org/photos
---
Home
North Carolina
E-mail Nancy

© 2006 Nancy Lorance
All Rights Reserved.