New Deal/WPA Art in Cairo, Illinois
---
Post Office New Deal Artwork
Cairo, Illinois was supposed to receive artwork sponsored by
the Treasury Department but refused to accept it.
They did accept the construction of a new Post Office and Courthouse
building, however, which stands and continues to function
(minus the artwork) in Cairo today.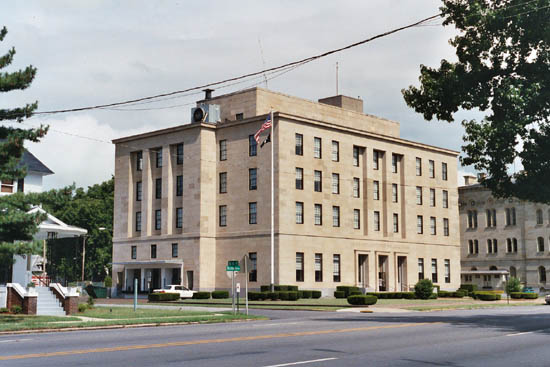 Cairo, IL today down near the levy.
---
However, there is extant WPA art in the Cairo Public Library.

There is a ceramic water fountain by Anna Keeney entitled "Persimmons" (cast stone) in the front entryway.

There are also a number of woodcuts and lithographs by various artists in the library.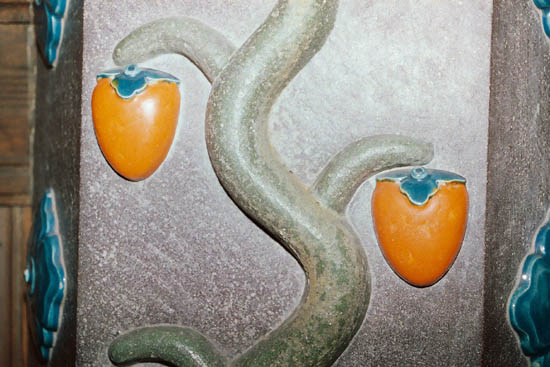 The original cost for this water fountain was $25.00
---
Illinois
Home
E-mail Nancy
© 2004 Nancy Lorance
All Rights Reserved.