WPA/New Deal Art in the
Chestnut Station Post Office,
Chicago, Illinois
---
Originally there were two Section murals installed in the Chestnut Station Post Office in Chicago, done by husband and wife team, Frances Foy and Gustaf Dalstrom. After the Post Office building was converted into the Chestnut Station Theatres, the murals were removed and installed in two separate locations.


"Advent of 'The Pioneer' - 1851" - oil on canvas
by Frances Foy (1938)
(now in the Chicago-Central Annex Station,
433 W. Harrison, Chicago Post Office)

"Great Indian Council, Chicago - 1833" - oil on canvas
by Gustaf Dalstrom (1938)
(now in the Loop Branch,
211 S. Clark, Chicago US Post Office)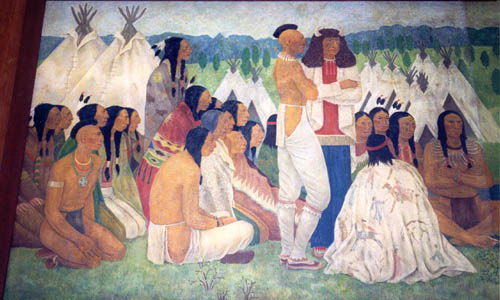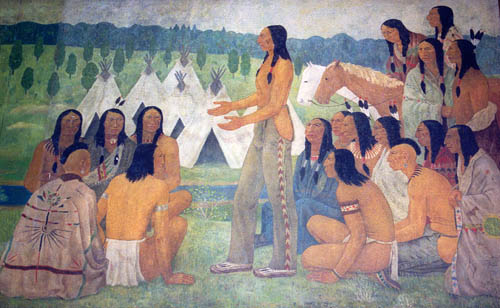 ---
© 2005 Nancy Lorance
All Rights Reserved.